Q_learning
Important Links
Google Drive: https://drive.google.com/drive/folders/10fpWJJ92SCjZ-gV1rOac0aVbyJg_O_dH?usp=sharing
Repository: https://github.com/YashBansod/CMSC_818B_Decision_Making_in_Robotics/Q_learning
Some key highlights about the source code:
The source code in this project is 100 % PEP-8 compliant.
Run Instructions
Open the terminal.
If you are accessing this project from github, clone it onto your system.
git clone https://github.com/YashBansod/CMSC_818B_Q_learning
Download the saved_models folder from the google drive link and place the folder in this project's directory.
If you have a python virtual environment, activate it. Else you will be using the system default python environment.
In the terminal, browse to the directory containing this project.
Install the requirements of this project. pip install -r requirements.txt
Run the problem1_sol.py as python file.
python problem1_sol.py -t -v -d
Note: Run the help option of the python file to see all argument options. python problem1_sol.py -h
Note: You may have to add the project directory to the PATH environment variable.
For linux:
export PYTHONPATH=$PYTHONPATH:<absolute path to project directory>
For windows:
set PYTHONPATH=%PYTHONPATH%;<absolute path to project directory>
Developed on:
Windows 10 (version 1903)
Pycharm Professional 2019.2
Python 3.7.3
Note: I have written the code keeping in mind about the back compatibility with Python 2.7. However, I have tested it on Python 3.7.3 only. If you find any difficulties in executing the code on any other version, try using a virtual interpreter of python 3.7.3 or report the error to me for resolution.
Results
Solved Mountain Car Problem: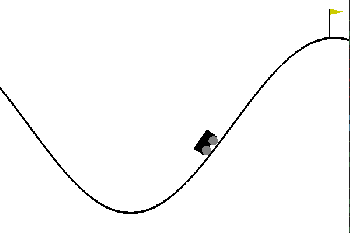 Policy Visualization for Problem 1 (Unmodified Reward) (Experiment 2 in writeup):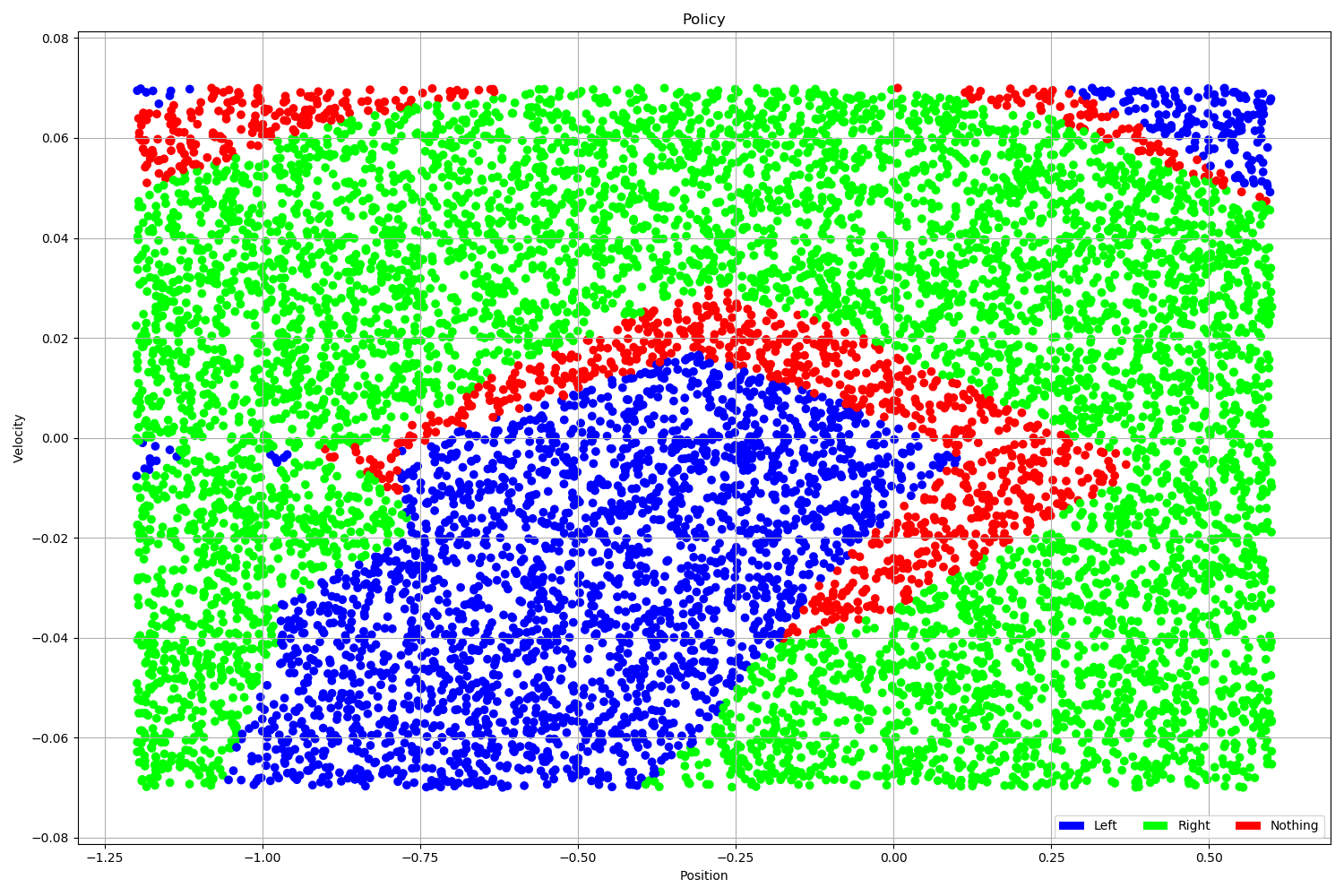 Policy Visualization for Problem 1 (Unmodified Reward) (Experiment 1 in writeup):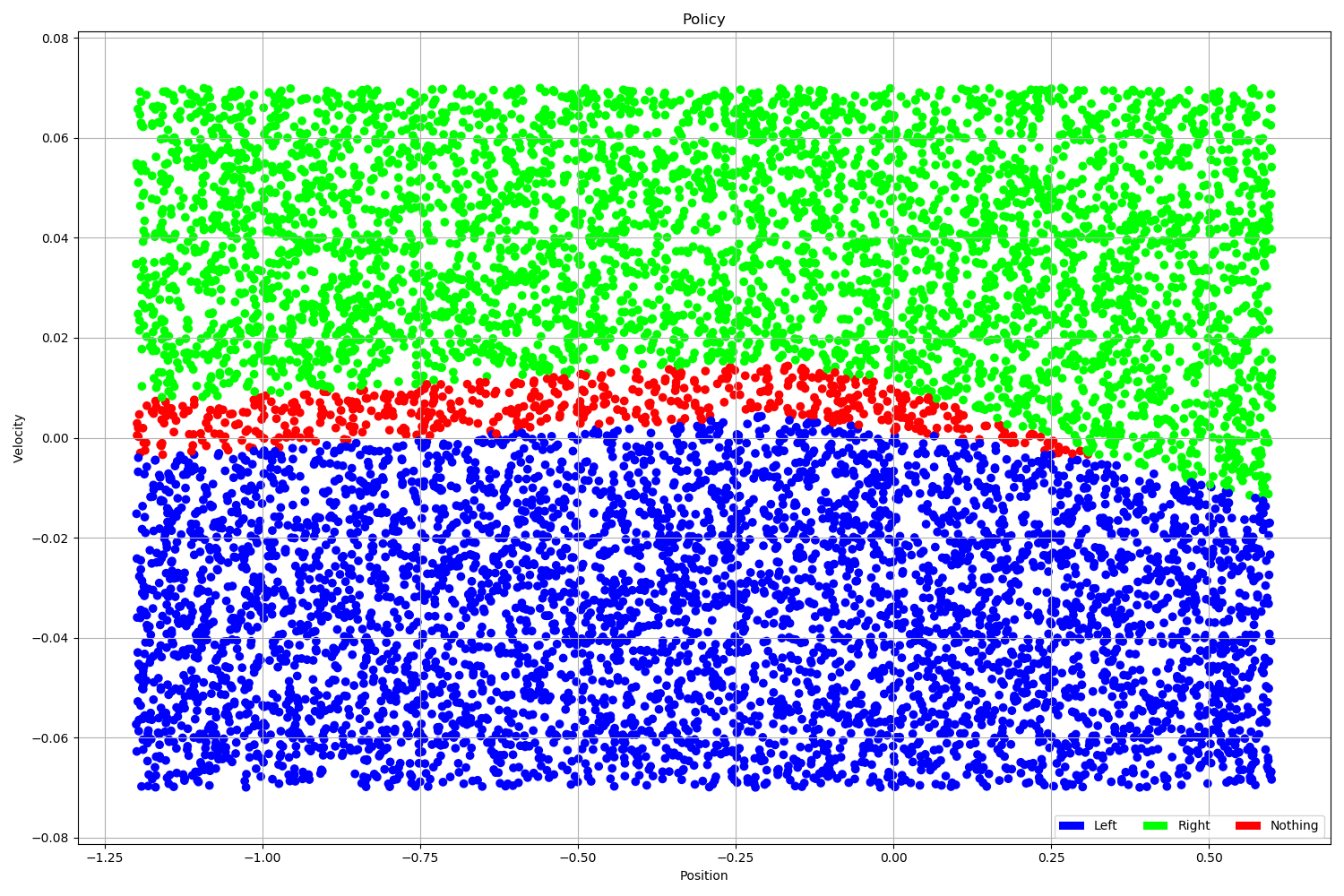 ---
Author: Yash Bansod
UID: 116776547
E-mail: yashb@umd.edu
Organization: University of Maryland, College Park